Increase Your Home's 'Screen Appeal'
Posted by Kevin DaSilva on Tuesday, February 22, 2022 at 2:22 PM
By Kevin DaSilva / February 22, 2022
Comment
Increase Your Home's "Screen Appeal"
With Virtual Tours becoming a hit during the Pandemic, learn how to make your listing stand out On-Screen.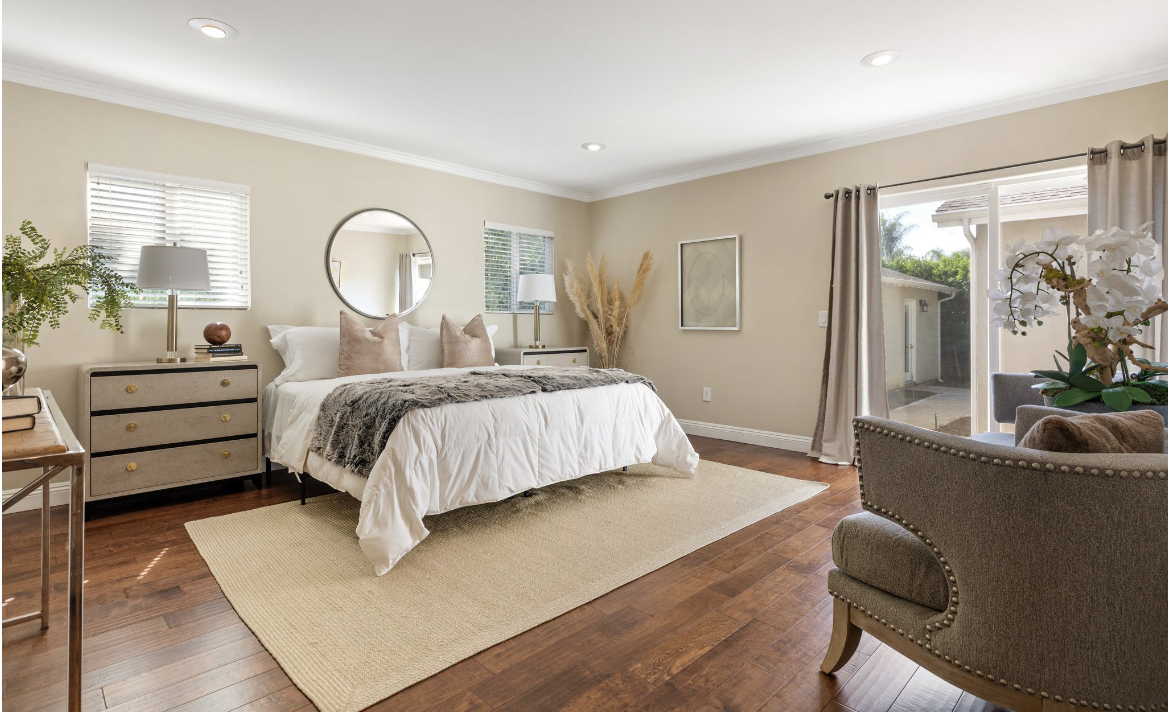 Just like online clothing shopping, the right photo can make or break the sale.
1. Set the Stage!
The first step in staging your home is aggressive decluttering. Put away all the kids' and pets' toys, store or recycle loose magazines and box up your picture frames and mementos for now. You don't want to erase all the personality from your home, but you do want it to feel neutral so potential buyers can imagine themselves living there. Plus, the less random stuff on display, the more spacious your rooms will look.
Next, consider the layout. You may love how your rooms are arranged, but your furniture placement might not maximize space on screen. Couch placements should ideally be against a wall and not creating room separation(s).
We help every step of the way. We'll walk you through some very minor adjustments that can have a HUGE IMPACT ON YOUR SALE PRICE.
Insider Tip: Take some test photos to see if the current layout photographs well. If you're planning on creating a recorded or live video tour, do a video chat walkthrough with a friend and see if you have a clear path between furniture pieces. You definitely want to avoid tripping over an ottoman while doing a live tour.
2. Clean!
Clean and dust every surface in sight.
Stainless steel appliances should be finger print free and brooms, mops and vacuums should be out of sight.
Touch up scuff marks on the wall with paint
Maximize counter top space. Put away small appliances like toasters, blenders and coffee makers so potential buys can imagine themselves using the space.
- Replace all the lightbulbs so that rooms are bright as they can be — even the most beautiful spaces won't read well on camera if they're too dark.
DON'T WANT TO HASSEL WITH IT! Don't worry. We can take care of this for you.
3. Consider staging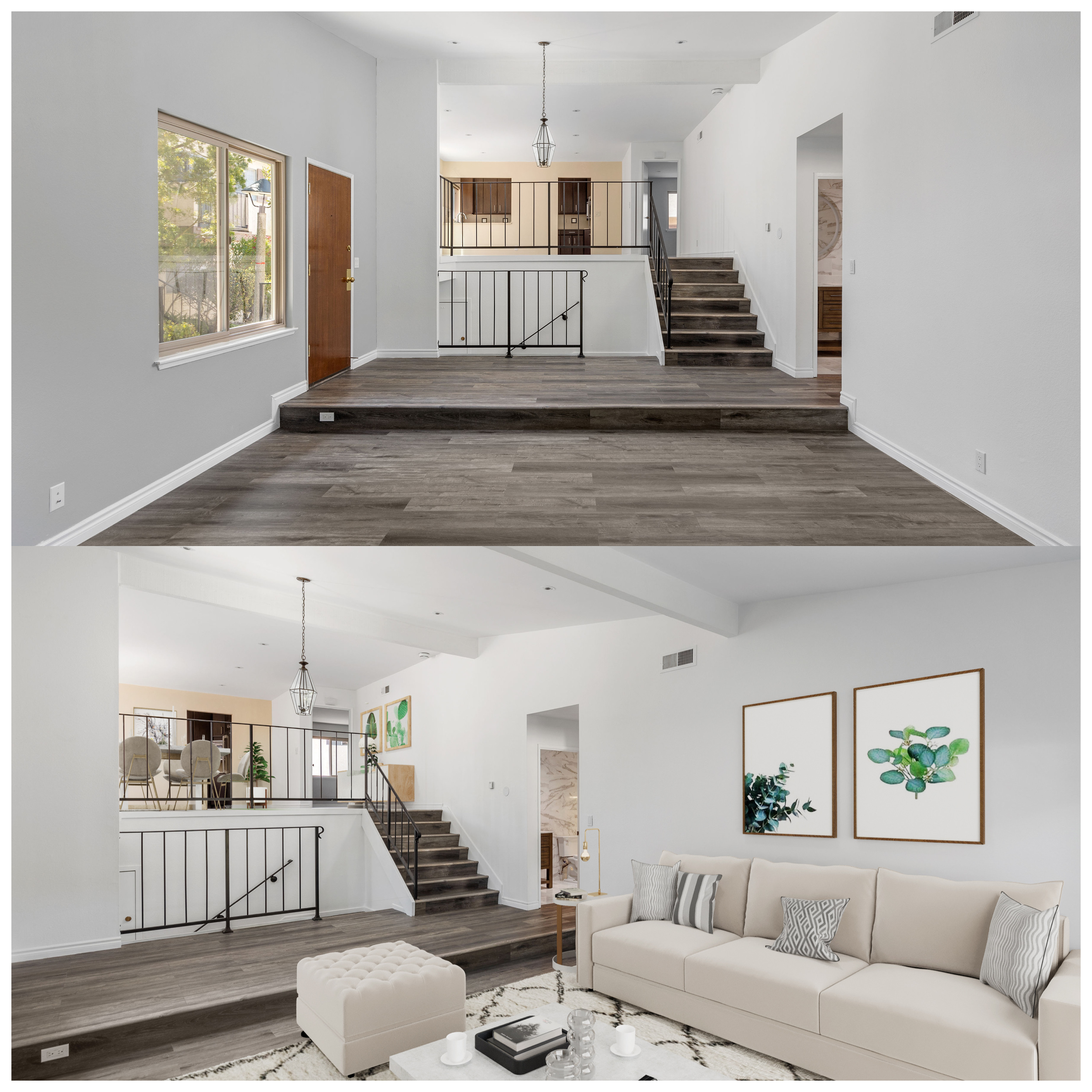 If your current home is empty, you have a few options:
You can leave it empty. We'll virtually stage it for you either way--see below.
You can stage it. Or we can. We do offer to do this for you. You just need a few key pieces to show the scale of a room — a couch, coffee table and rug establish a living room's size, bed, night stands. Just to name a few examples.
You can virtually stage it. This is where a professional digitally adds furnishings to your space. It's come a long way and can make a home look very attractive. We offer this in our Luxury Marketing Package and feature it regularly. It works wonders.
4. When to Shoot?
Check List:
Interior: High noon is ideal. You can never get enough light flooding inside the home.
Exterior: Golden Hour. Los Angeles known for its colorful sunsets. But the honest truth is that smog brings out the pink hues at sunset. Shooting before the day before the first rain of the month can make for a master piece.
Drone: Scheduling the day after a good rain can make for clear skies showing off major landmarks and scenic features.