June 2022 DaSilva Market Report
Posted by Kevin DaSilva on Friday, June 3, 2022 at 7:00 AM
By Kevin DaSilva / June 3, 2022
Comment
June 2022 DaSilva Market Report
When the news talks about the real estate market, they usually don't feature our communities in Los Angeles.
We did the work for you.
Did prices peak early this year?
Have interest rates had an effect on the Summer market?
Interest rates seem to have buyers bouncing back and forth on whether to buy,
and it's causing prices to bounce with it.
In our last market update of the first half of 2022, we are giving you a full update
of the Westside and South Bay.
Inventory is down both on the Westside and in the South Bay. At the same time,
prices appear to be flat from last month to this month. With interest rates rising
and prices already at record highs, a lot of people getting priced out of the
market. It's a tough pill to swallow, but we expect things to turn around as buyers
and sellers get used to the New Normal.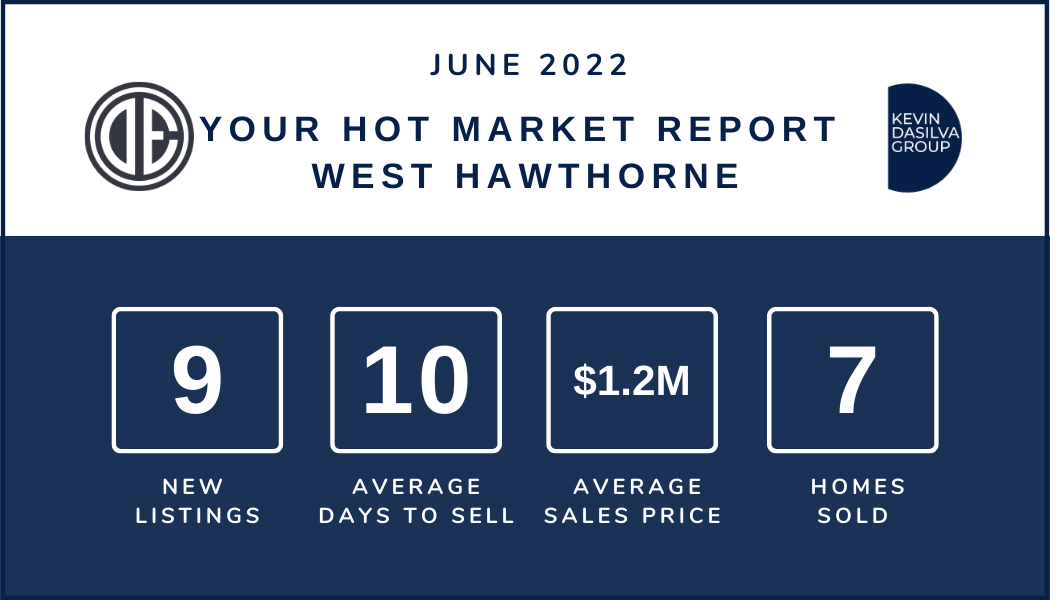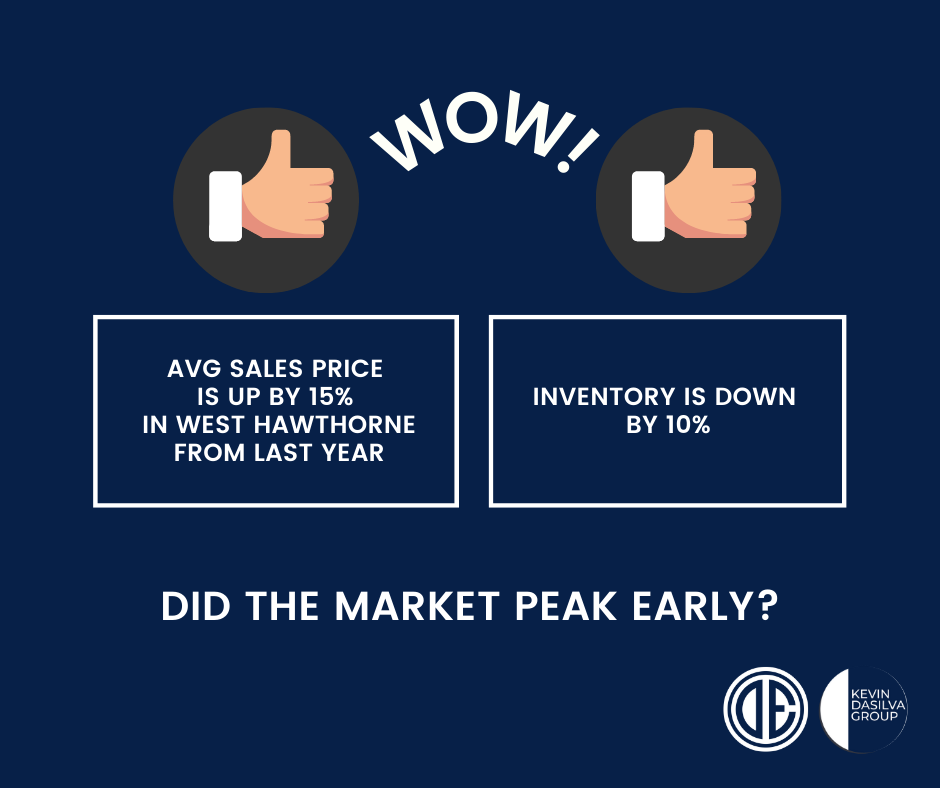 West Hawthorne's average sales price is slightly down month over month, while
inventory is also down by 10%. If you purchased in Hawthorne this time last year,
you'll notice that your home's value went up by about 15% . Factor in the higher
interest rates now, and you can see why buyers are thinking longer and harder
about their next purchase.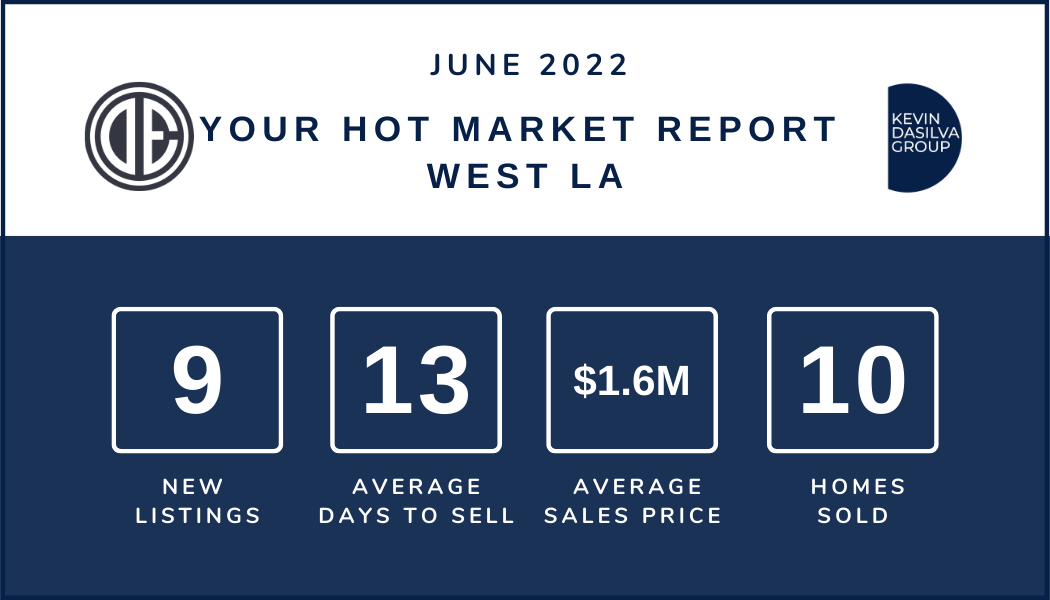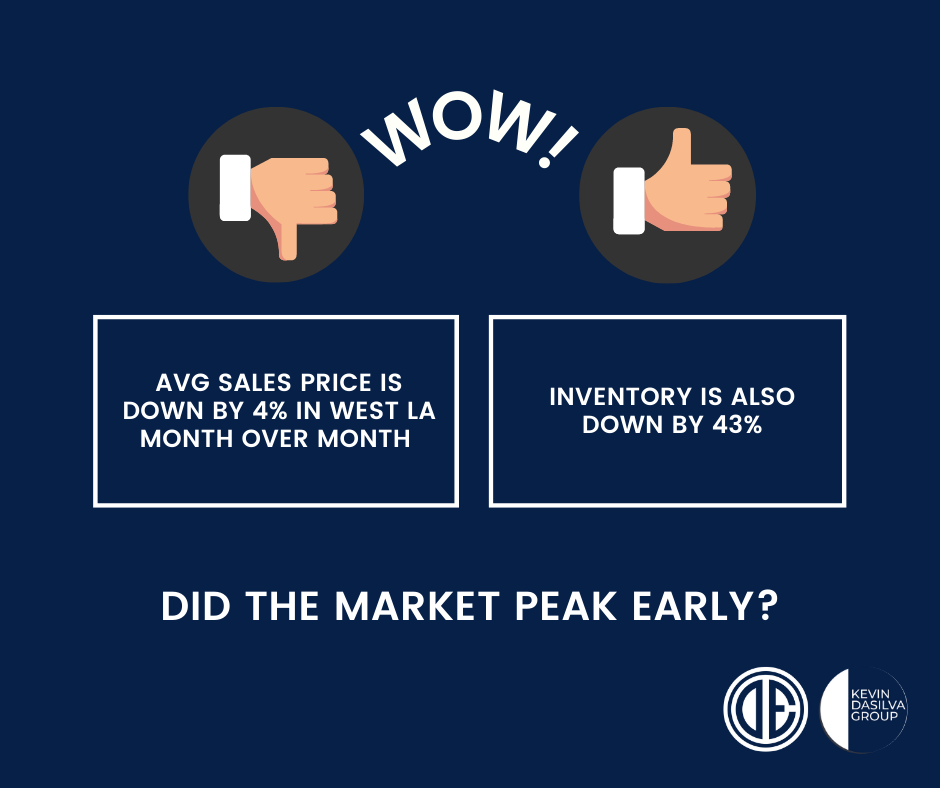 West LA's average sales price is down by 4% month over month, but it is still up
5% from last year. This is interesting because inventory is down 43% from last
month. Usually, fewer homes means more demand. Not in this market.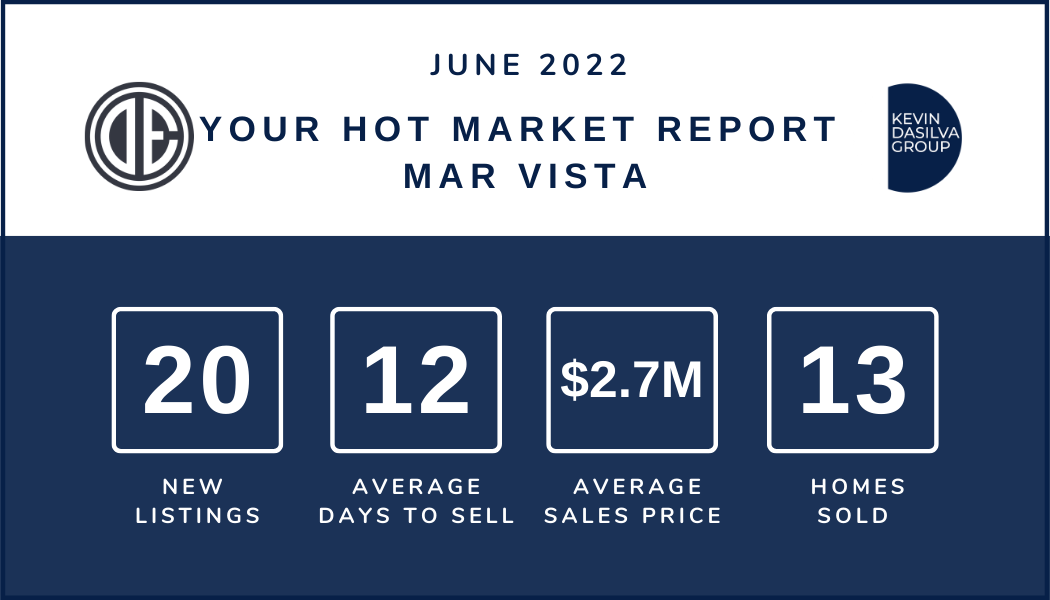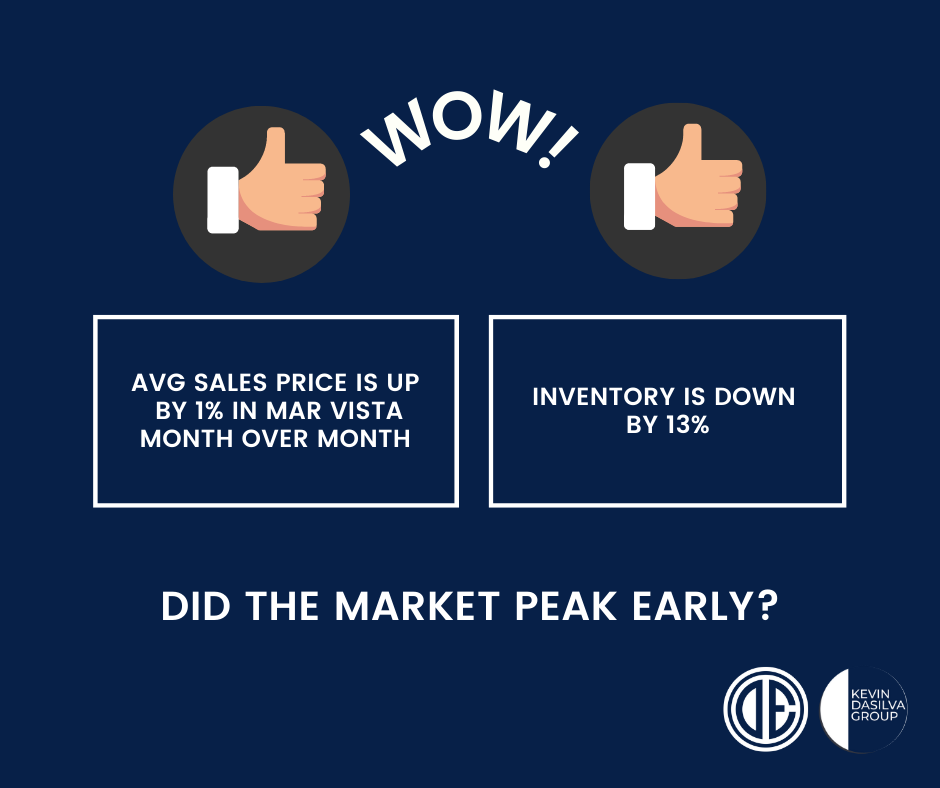 Mar Vista average sales price is barely up 1% month over month. That's pretty
much flat. Inventory is down 13% from last month. Like we mentioned, this trend
is happening everywhere along the coast. If you bought this time last year, you
will have noticed that your home went up in value by about 33%. At least there's
some comfort there.
More South Bay Market Reports...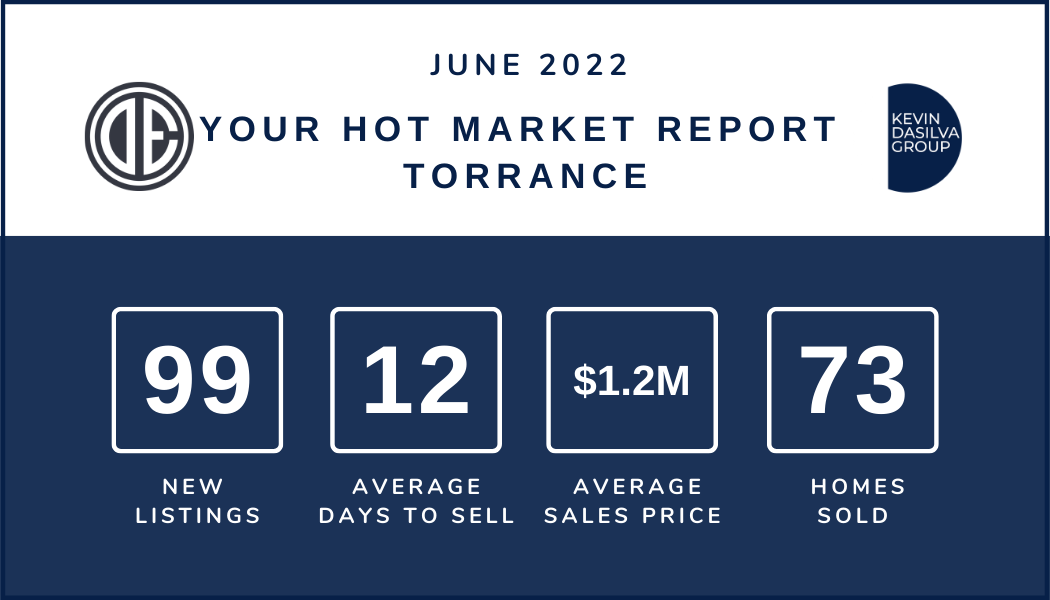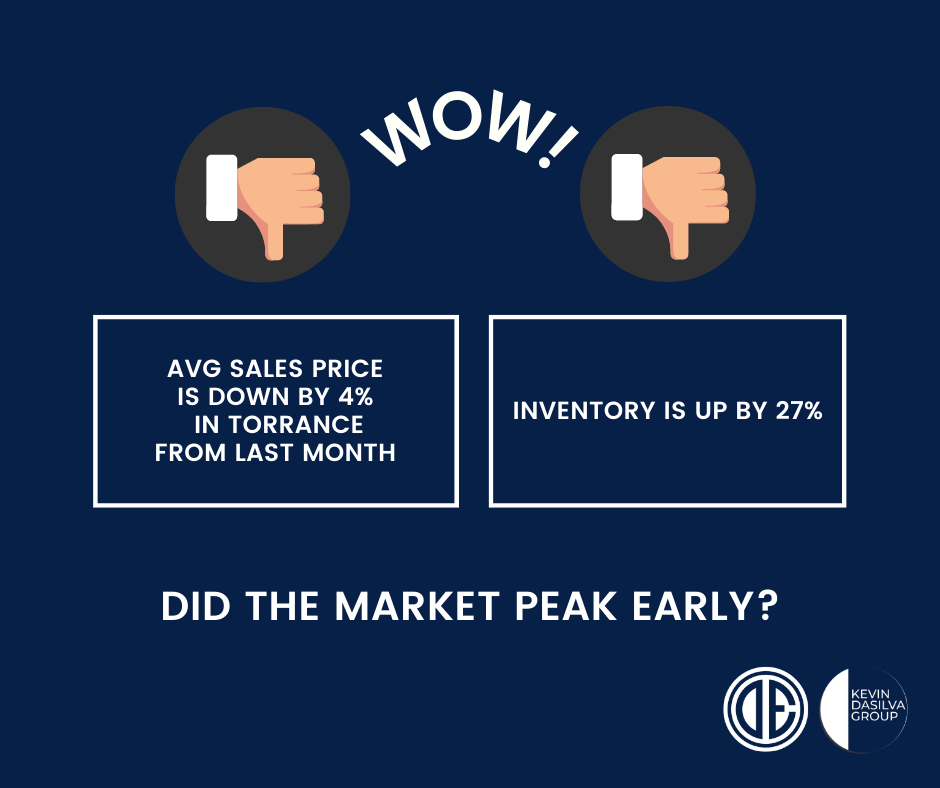 Torrance average sales price is down 4% from last month. This is the first time
this year. Might have something to do with inventory increasing 27% from last
month. Torrance market is up 28% from last year with an average sales price of
$1.2MM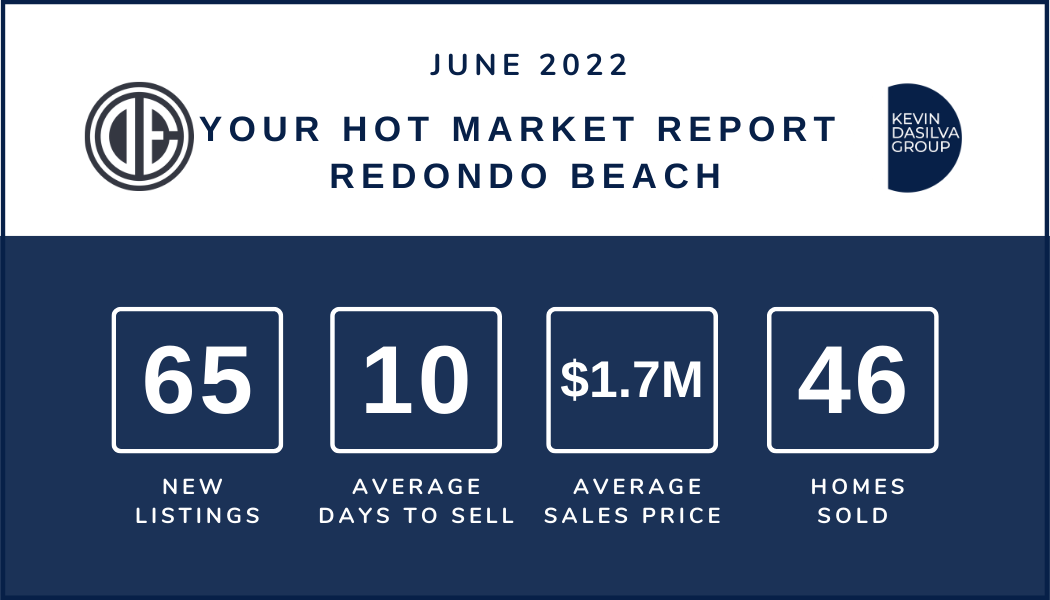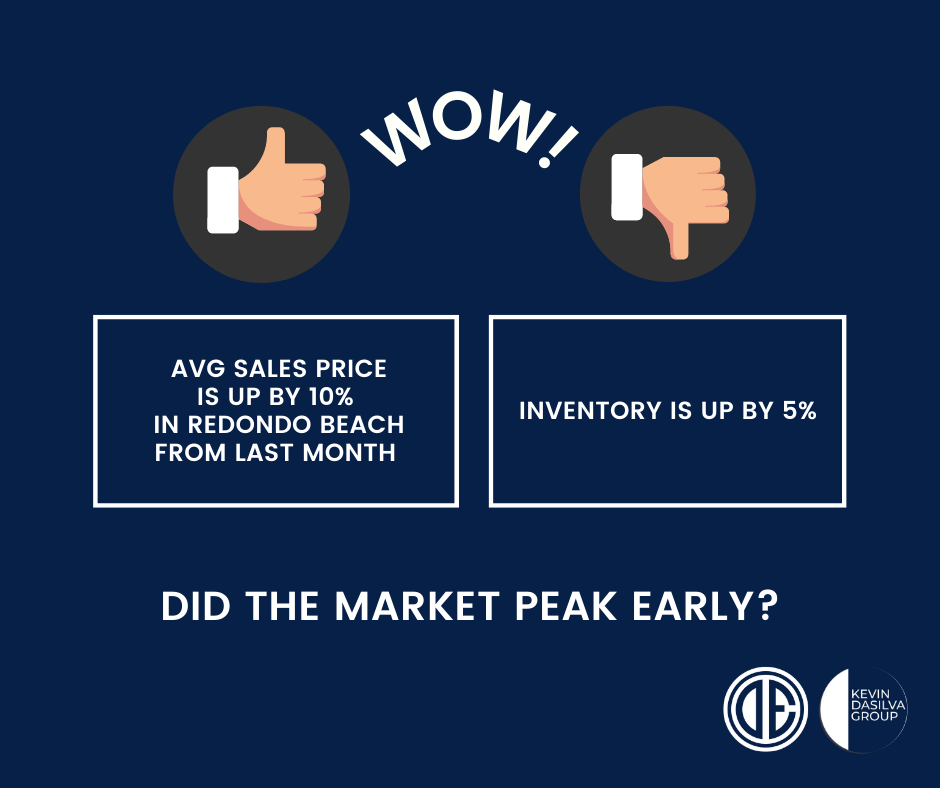 Redondo Beach had a comeback with prices rising 10% this month, after seeing
a 4% drop last month. Inventory is also up 5% so watch out! Redondo is our hot
market for the South Bay.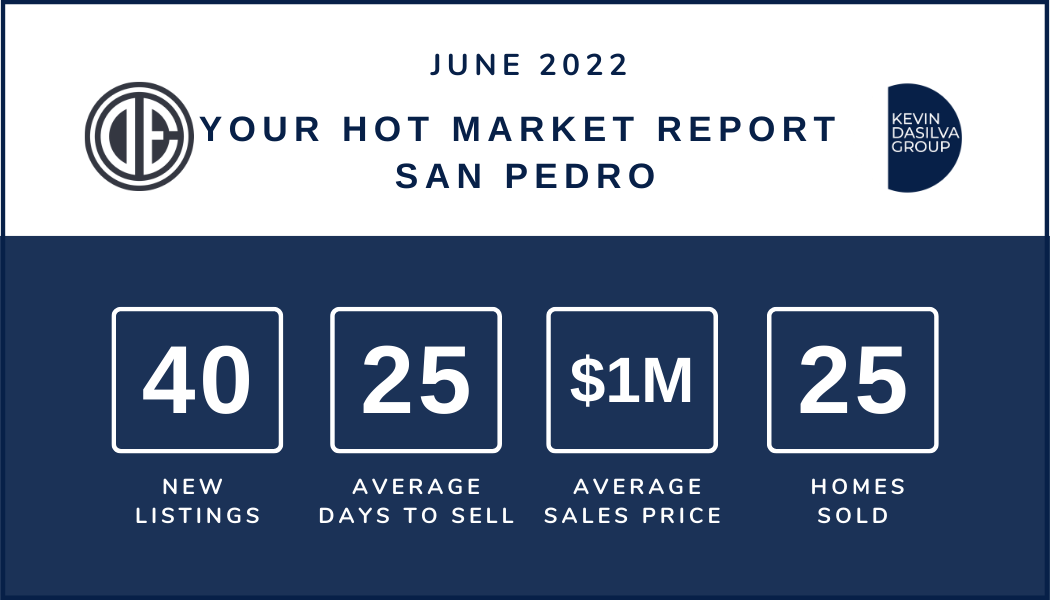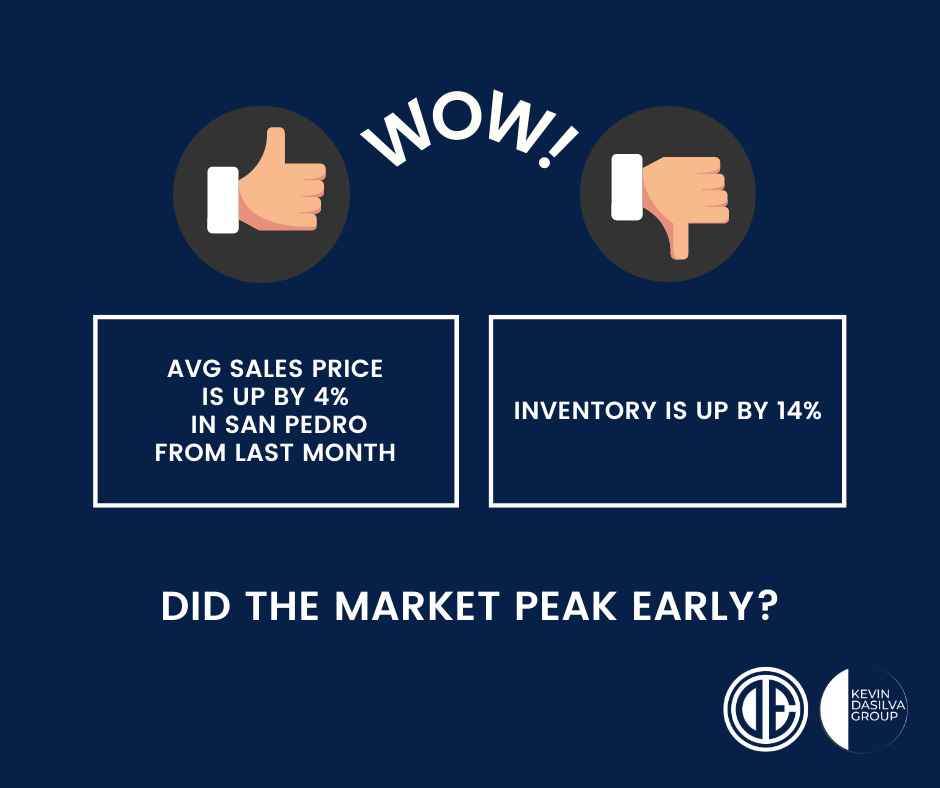 San Pedro average sales price is up 4% and inventory is up by 14% which
means your dream home may have finally come to the market! But money talks
and will be necessary to beat out the competition.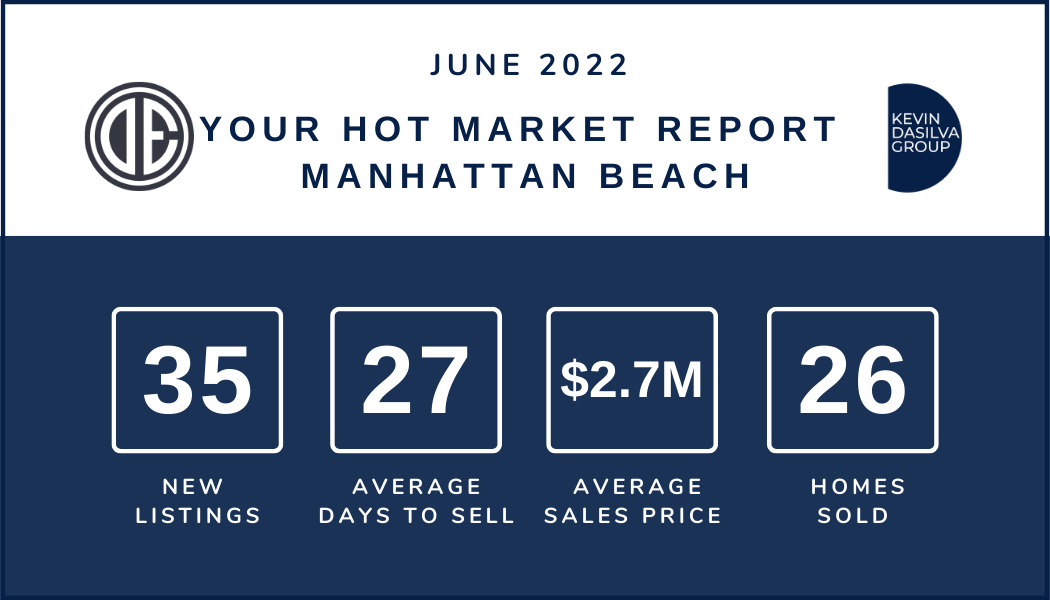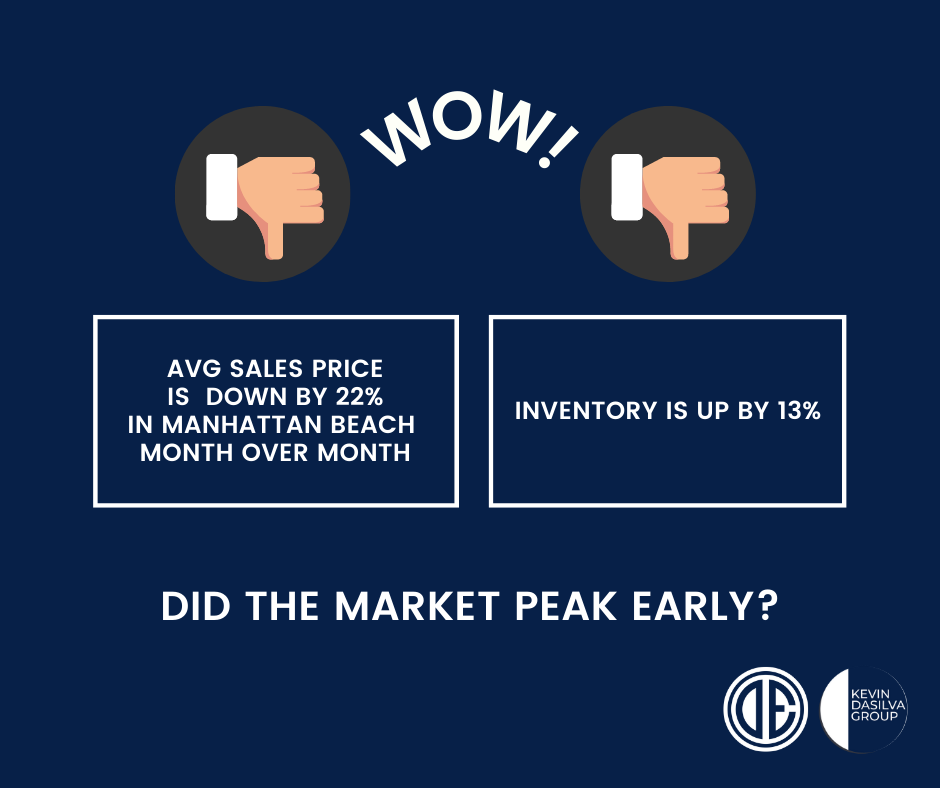 Manhattan Beach avg is down 22% month over month, and even down 7% from
last year! As we are seeing with the trend this month, these price corrections are
coming regardless of inventory. In Manhattan Beach, inventory is up 13%.
More West LA Market Reports...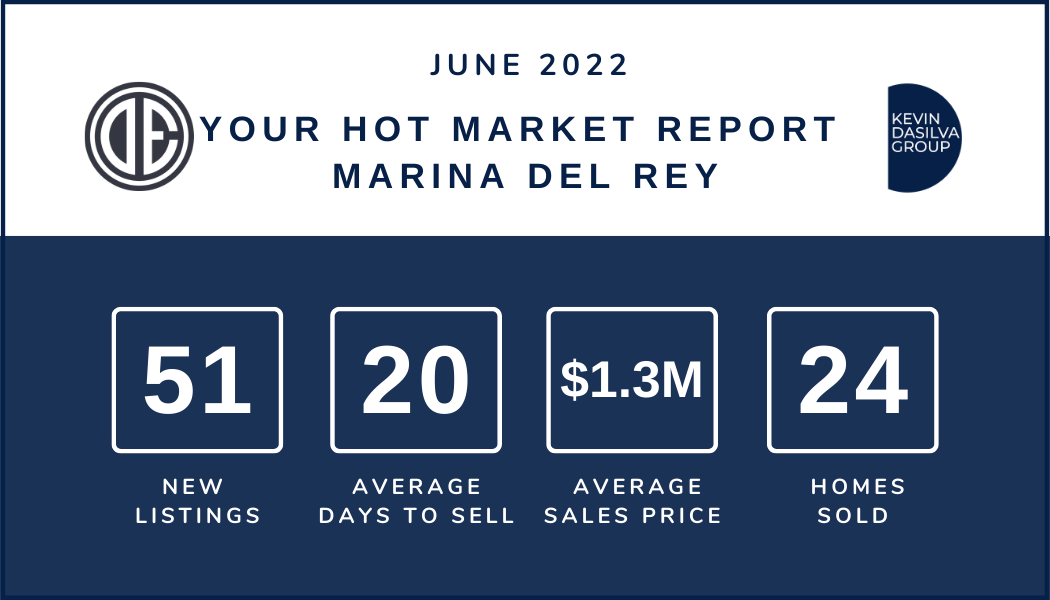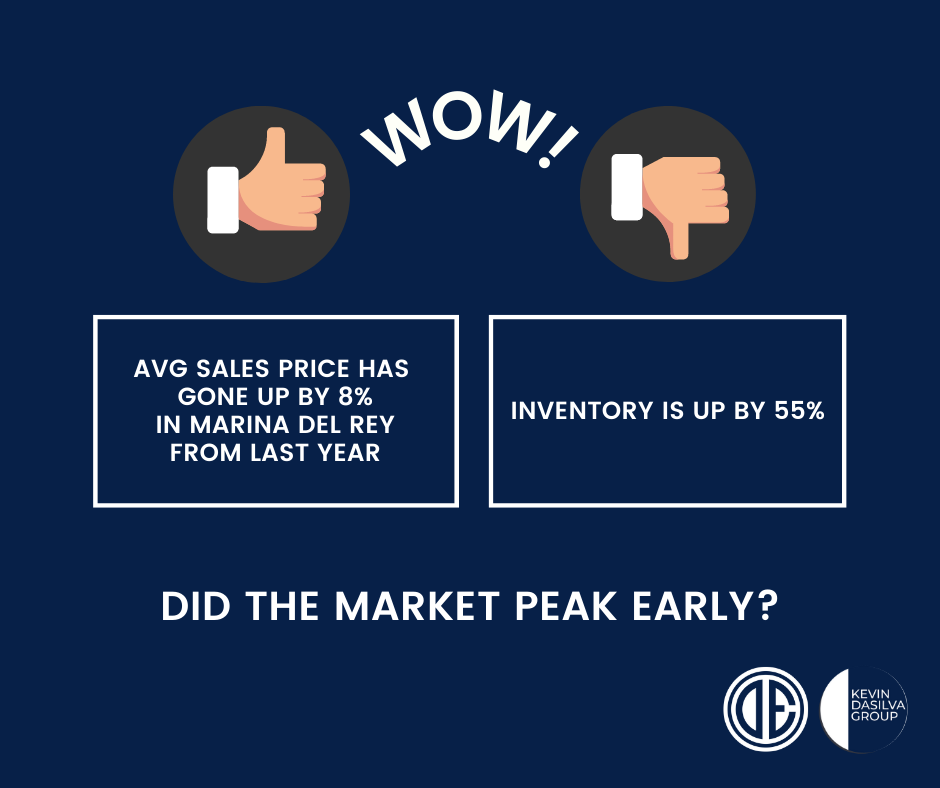 Marina Del Rey average sales is slightly down .5%, while inventory is up 55%. I
will say the average sales price has gone up 8% from last year. Stay tuned for
next months report.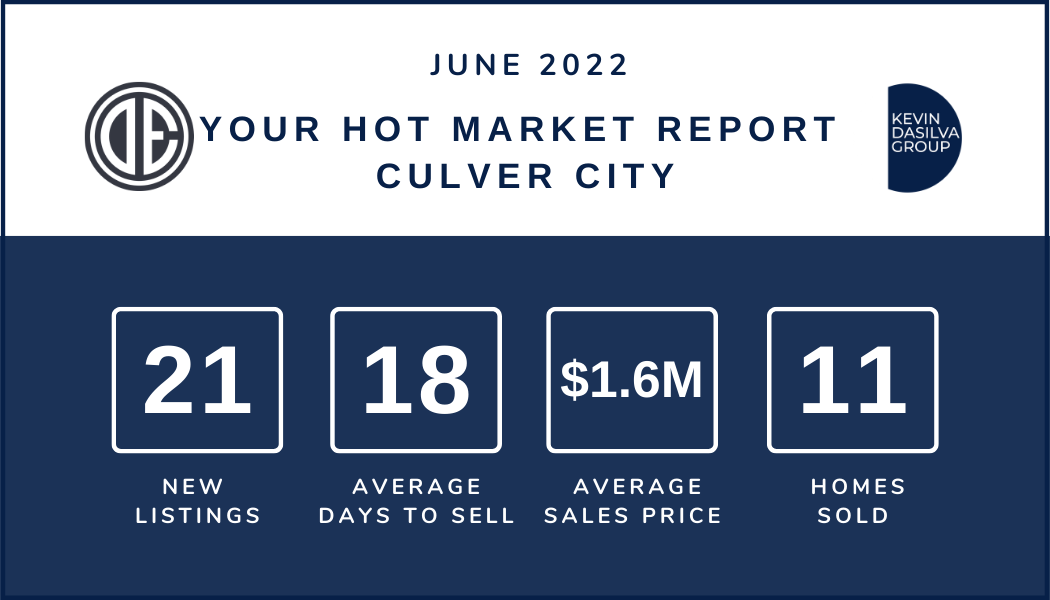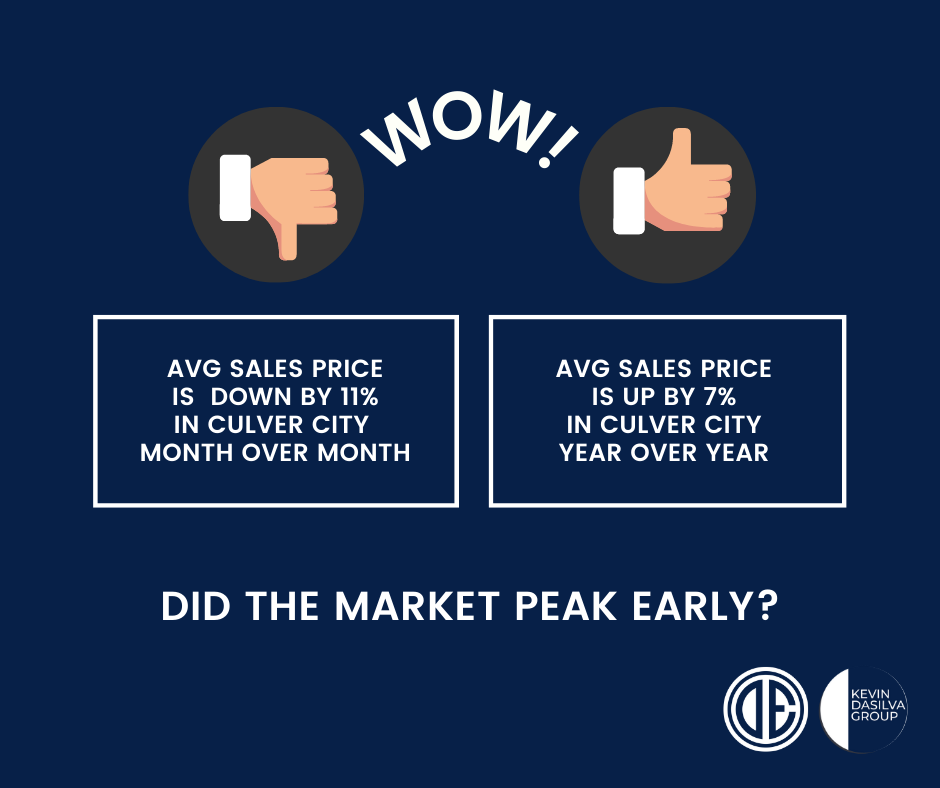 Culver City average sales price is down 11% month over month but up 7% year
over year. Inventory is held steady between 20-21 new listings.
Open 12/5 11358 Hannum Ave
Culver City, CA 90230